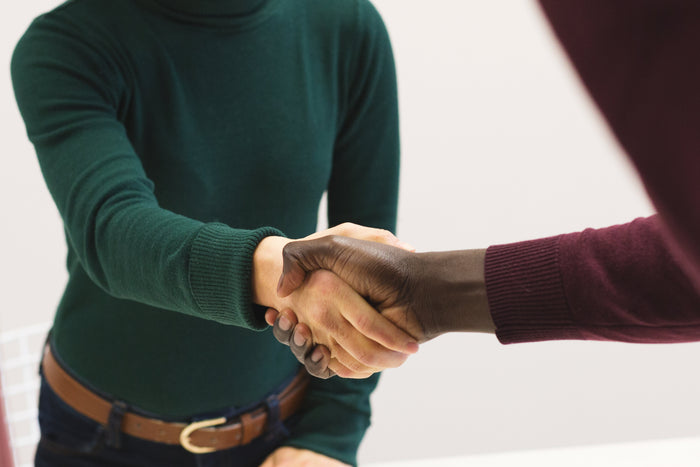 For most job seekers, the phrase "new job" sounds exciting because it signals opportunities to learn new skills, expand your network and build your resume. Change can also be intimidating so if you are scared of a new job, you are not alone. Certain aspects of the job search process can be terrifying. If you find that you are nervous about a new job and you are having a hard time getting the process started, it might be time to confront your fears.
Keep reading to discover five reasons you might be scared to get a new job.
You Are Scared To Quit Your Current Job
If you are a devoted employee the thought of disappointing your boss during a busy time can be stressful. Loyalty to an employer is admirable these days but you have to focus on your career. 
Actions Define You
Many people are afraid to get a new job because their identity and self-worth are tied to their current job. The idea of moving to a new job can feel like you are transitioning and that can be unsettling. 
You Are Worried That You Might Hate Your New Job
It is very common to be nervous about a new job because of the unknown. Even if you hate your current job, who is to say that you could be more miserable somewhere else? When your current position is terrible it is easy to assume that it is normal in the world of work. This might include working overtime, having an overbearing manager and relentless clients. 
You Are Convinced That You Cannot Conquer Your Fear
Do you add up your accomplishments to equal luck? Afraid of being exposed as a fraud? This mentality can lower the confidence of the smartest professional. With an honest assessment of your career up till now, you will be better equipped to recognize your transferable skills and see where you need additional learning and support.
You Hate Being the New Kid On The Block
You are comfortable at your current position because you have a routine, friends and you know how to find the best coffee in the neighborhood. Leaving your comfort zone and figuring out new office politics
 can be terrifying.